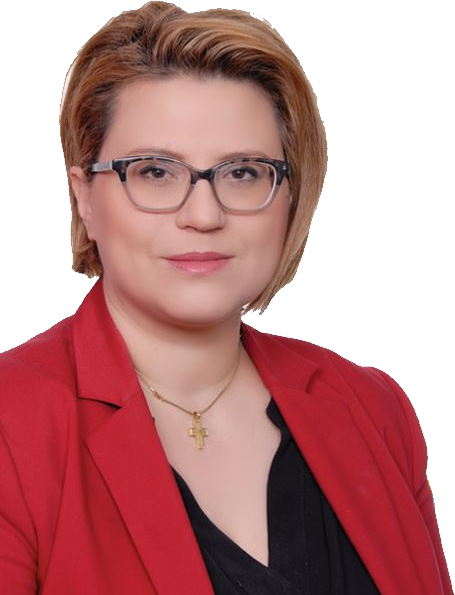 She was born and raised in Lamia, in a picturesque neighborhood near the historic castle of the city. Studied at the 3rd Gymnasium and 3rd Lyceum of Lamia (Moustakeio) and in 1998 she graduated with honors.
She studied at the Department of Dentistry of the School of Health and Welfare Professions of the TEI of Athens in the years 1999-2003, from where she graduated with a general grade "Very Good". She then studied at the School of Dentistry of the Aristotle University of Thessaloniki, completing her studies in 2011 with a general grade of "Very Good".
In January 2012 she started to practice dental science in the private office she maintains in Sperchiada while at the same time she participated in a number of seminars and training programs.
She has received training in Adult Education and Health Coaching through the Supplementary Education programs offered by the National Kapodistrian University of Athens.
Since 2020, she participates in the postgraduate program entitled "Management of Aging and Chronic Diseases" of the Open University, which studies the chronic diseases related to the geriatric patient and the social / economic consequences of aging.
In addition, she is a volunteer doctor at the Elpida Foundation, from which she has been awarded for her contribution, while she has offered volunteer work in programs for informing oral health to students of kindergartens and primary schools, as well as in activities organized by The Smile of the Child.